Jodi Stout, internet entrepreneur, began launching web businesses from in 1996, long before Google was a verb. With a marketing background, an obsession with technology and a heaping dose of entrepreneurial spirit, she birthed a thriving business that brought millions of dollars in revenue and triple digit returns to her clients.
The late nineties and early 2000's saw massive, sweeping shifts in the online business climate; from the internet bubble and the subsequent burst to the wild explosion of web-based technologies. During this tumultuous time, Jodi continued to forge through the clutter and form numerous successful online business ventures, pioneering some of the most innovative online marketing strategies.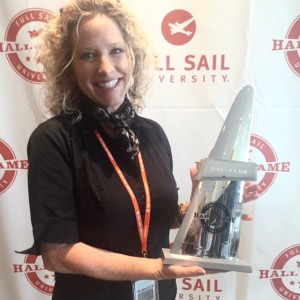 Always a forward-thinker, Jodi has kept her finger on the pulse of internet marketing trends, implementing hundreds of multivariate strategies to identify the most effective techniques of connecting with a target audience online. She has created and commissioned custom software programs for researching, tracking and analyzing results.
Trust an experienced internet marketing professional with the skills and cutting-edge knowledge of today's most important new media strategies and emerging technologies including:
Transmedia Storytelling / Branding
Neuromarketing
Social Media Strategies
Writing for the Web
Multi-Media Content Creation, Infographics
Mobile Communications/App Development
PR and Reputation Management
E-books & Digital Publishing
Just a few recent words from clients:

Jodi helps businesses evaluate their content needs and resources; build infrastructure and operations; and create compelling stories to be delivered across multiple media channels and platforms.
It was a pleasure working with Jodi. She is very responsive and was on time with our tight development schedule. I would highly recommend Jodi. I will certainly use her services again which is a lot more than I can say about many developers I've used in the past.
"This was my 4th time to work with Jodi. Excellent understanding, rapid response. It is a pleasure to work with her. I highly recommend."
"I f*@$ing love working with Jodi. There is nothing she can't figure out no matter what new idea we want to try. She is fast, flexible and works with us hand in hand with a genuine interest in our company's success"
"Jodi is passionate about internet marketing and helping people bring their business to the next level online. She is very experienced in online advertising and is constantly providing us with valuable new information. She creates powerful campaigns and is a great resource for what's next in the crazy world of search and social media."
"Working with Jodi is not like working with other developers that talk circles and tech jargon. She is responsive, proficient and prompt with great communication. It is a great pleasure to work with you."
"You were the perfect person for this job! I only wish I would've met you from the beginning. Thanks for taking this on and completing it beautifully!"
"Thank you so much for all of your hard work on our project. I'm amazed at the speed at which you operate!"
"As always, it's great to work with you! Another successful project!"
"The best developer experience I've had in years! THANK YOU!"
"HUGE thanks to Jodi for our tremendously successful search engine campaign that is continually increasing our leads. We continue to gain more followers on social media and referrals daily which has improved our bottom line substantially."
"Jodi is always keeping her eye on emerging trends to produce highly effective internet marketing campaigns and has produced for us an award-winning website that has withstood the tests of time and change in positioning criteria."
Start upgrading your social media and internet marketing campaigns today!  Contact Jodi@JodiStout.com